THE DAILY HANNYA, Len Leye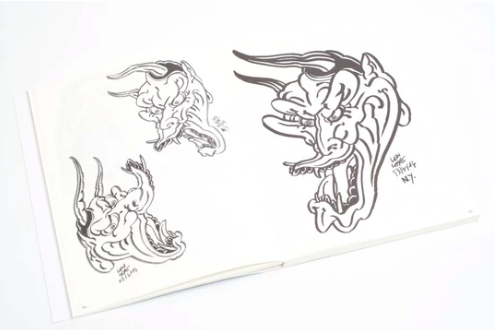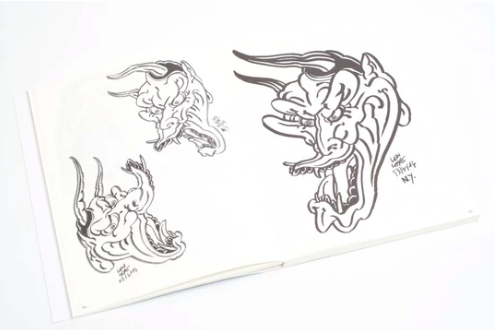 THE DAILY HANNYA, Len Leye
Softcover
192 pages
148 x 21 cm
Language: English
Paper-type: Munken Print Cream
'The Daily Hannya' is the result of a challenge Belgium tattoo Artist Len Leye set himself in 2014. The idea was to complete a Hannya mask design a day, ever day for 365 days. Len achieved his goal, and the results speak for themselves. The daily discipline of working with a single subject gives an artist a deeper understanding of it and over time the freedom to reinterpreted and sometimes even reinvent it. The results of this fascinating project is one artists exploration of what the Hannya can be, and in turn has created a must have reference book.
Tapa blanda
192 páginas
148 x 21 cm
Idioma: ingles
Tipo de papel: Munken Print Cream
'The Daily Hannya' es el resultado de un desafío que el artista del tatuaje belga Len Leye se propuso en 2014. La idea era completar un diseño de máscara Hannya al día, todos los días durante 365 días. Len logró su objetivo, y los resultados hablan por sí mismos. La disciplina diaria de trabajar con un solo tema le da al artista una comprensión más profunda del mismo y, con el tiempo, la libertad de reinterpretarlo y, a veces, incluso reinventarlo. Los resultados de este fascinante proyecto es la exploración de un artista de lo que puede ser la Hannya y creando, a su vez, un libro de referencia imprescindible.